Or Chadash LGBTQ+ Shabbat
Friday, May 5, 2023
•
14 Iyar 5783
7:45 PM - 8:30 PM
Online (Zoom) and In Person (Beit Midrash)
Past Sessions
Friday, March 3, 2023

•

10 Adar 5783

-

7:45 PM - 8:30 PM

-

Online (Zoom) and In Person (Beit Midrash)
Friday, February 3, 2023

•

12 Sh'vat 5783

-

7:45 PM - 8:30 PM

-

Online (Zoom) and In Person (Beit Midrash)
Friday, January 6, 2023

•

13 Tevet 5783

-

7:45 PM - 8:30 PM

-

Online (Zoom) and In Person (Beit Midrash)
Friday, December 2, 2022

•

8 Kislev 5783

-

7:45 PM - 8:30 PM

-

Online (Zoom) and In Person (Beit Midrash)
Friday, September 2, 2022

•

6 Elul 5782

-

7:45 PM - 8:30 PM

-

Online (Zoom) and In Person (Beit Midrash)
Friday, August 5, 2022

•

8 Av 5782

-

7:45 PM - 8:30 PM

-

Online (Zoom) and In Person (Beit Midrash)
Friday, July 1, 2022

•

2 Tammuz 5782

-

7:45 PM - 8:30 PM

-

Online (Zoom) and In Person (Sanctuary)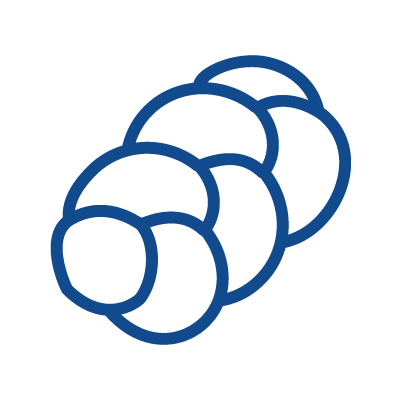 Temple Sholom Clergy, in partnership with Or Chadash lay leaders, have collaborated to create a service that blends the longstanding traditions of Or Chadash and Temple Sholom. Join our amazing community as we come together to celebrate Shabbat.
Everyone is welcome! We invite those who have attended before and those new to the community.

We no longer require registration for in-person attendance, and our health & safety protocols have changed. View the most up-to-date information here.

Those attending online are welcome to join the Zoom room at 7:30 PM for a brief schmooze before services begin.
For more info, please email jude@sholomchicago.org.
---
If you are joining Or Chadash for the first time, are new to the community, or would just like to get connected, reach out to Rabbi Gellman at rabbigellman@sholomchicago.org who will introduce you to members of the Or Chadash board before the event, ensuring you will be welcomed by a friendly face.
Share Print Save To My Calendar
Tue, March 21 2023 28 Adar 5783